James Cave, an up and coming musician from Yorkshire, England has been in the process for the last four years of writing an opera based on Joshua's original play entitled Returns. The play centers around the theme of soldiers returning from war (in particular the Iraq War) attempting to deal with their emotional and moral wounding, oftentimes labeled as PTSD or moral injury. The script takes an honest and sometimes brutal look at the reality of the impact of war on soldiers and what their return home oftentimes entails as they try to sort out and assimilate their wartime experiences back into the lives they once knew and into a culture who also has a difficult time understanding their struggle to do so.
Returns is expected to open in October of 2018 in the UK. When the exact date and location has been decided upon we will post the update. There are plans in the making to potentially perform at venues in the North of England, Denmark, and finally bring it to the U.S. Below is a more detailed description of both the play and the composer, James Cave.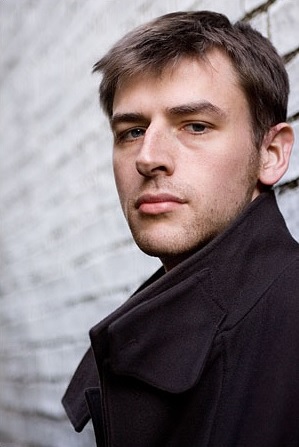 James Cave is a composer and singer with a particular interest in collaborative practice. During his residency at the Mahler & LeWitt Studios he will be working on a new composition titled Returns, an opera in one act which is based on the play by Joshua Casteel.
Returns, directed by the Mahler & LeWitt Studios Artistic Advisor David Gothard, is based on Casteel's own experience of post-traumatic stress and revolves around the struggle of James (baritone) to organise his memories into a coherent narrative. The other characters in the opera each represent aspects of James' fragmented consciousness. In a 20-minute extract from Returns, premiered at Rough for Opera 13 (York, UK), Cave combined Indian tala rhythms with a taut operatic language to dramatise the narrative.
Cave was recently the recipient of a Terry Holmes Award and a Sir Jack Lyons Celebration Award for Composition. In 2015 he was Composer-in-Residence at the Banff Centre (Banff, Canada) and participated in the inaugural World Music Residency in Eastern Traditions. He is a permanent member of York Minster Choir and a member of the Gavin Bryars Ensemble with whom he has performed internationally. Most recently he performed Beckett's Songbook with the ensemble at the Centre Culturel Irlandais, Paris, as part of Sean Doran and Adrian Dunbar's 'Happy Days Festival'.
Recent compositions include Latrabjarg, commissioned by the York Spring Festival of New Music, in which Cave worked with an electric cellist and soundscape artist to weave together saga texts, bird-calls and folksong to evoke the disintegration of Iceland's ecosystem. Fothcoming works include Eonsounds, a collaborative project exploring the links between music and geology, with geologist Dr Tim Ivanic and spatial sound-researcher Dr Jude Bremerton.